GRANARY COTTAGE guest reviews 2022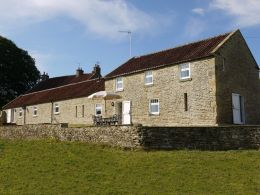 "Fabulous stay at Granary Cottage, would love to visit here again. Our house is a reno and I can't tell you how lovely it was to be able to pad about in bare feet on carpet and cook in a stylish kitchen. An excellent base for exploring in both coast and Helmsley directions and rural location suited us perfectly. Ideal location for our elderly greyhound who can be unsettled in a strange place but he was very relaxed too. Owners very kindly saw that our grocery shop was put in the house when we were delayed by car trouble and couldn't let Sainsbury's know - much appreciated."
S.C, United Kingdom - September 2022
"Space - a very large cottage Furnishings and Fittings were very high standard Perfect in every way"
M. K, United Kingdom - August 2022
"Very beautiful and peaceful Cottage; Thank you"
R. M, France - July 2022
"Fantastic space, wonderful location."
S. K, United Kingdom - June 2022