Beautiful relaxing setting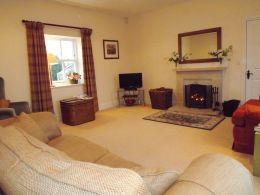 Beautiful relaxing setting. Very tastefully decorated and furnished.
J.B. - North Cottage - October 2014
A true home from home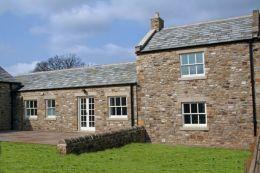 After all these years a true home from home - the weather as always was fantastic, we managed to do all we wanted but still had plenty of relaxation at the cottage:- Thanks Jo the cottage was as welcoming as always.
P.M. & Y.M. - North Cottage - July 2014
A real wow factor on so many levels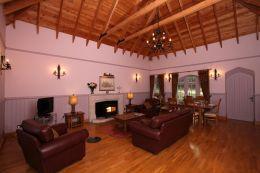 What a perfect place. It has a real wow factor on so many levels, from the 25ft vaulted ceiling to bedding by the White Company. The little terrace is a real sun trap. The weather was so nice when we were here that we had to buy a sun brolly! Highly recommended, we WILL be back.
S.A. - Otter Lodge - July 2014
Breakfast with the sheep and lambs
Beautiful cottage. The Smalls loved having Al Fresco breakfast with the sheep and lambs. Had a great day out @ Thorpe Perrow Arboretum @ Bedale with the birds of prey. Lots of picnic places, cafe, and great play park. Spent a day @ Richmond. Market Day is Saturday. Waterfalls, picnicing & paddling in the River Swale is worth a trip. Barney is always lovely too - great cake @ Penney's.
J.M. - West Cottage - May 2014
All fantastic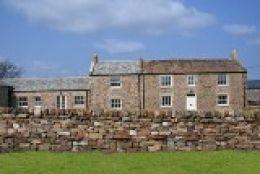 All fantastic, very comfortable and homely with everything you would need and more. Location absolutely beautiful, not one negative thing to say at all. Look forward to coming back again. No issues at all, all very high standard.
M.C. - North Cottage - May 2014
Beautiful, unique cottage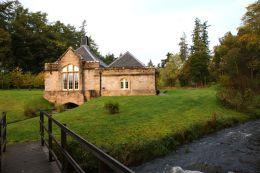 Such a beautiful, unique cottage in a fantastic place. So tranquil. My husband and I were completely frazzled when we went on holiday, we totally recharged whilst we were there. Within easy reach of anything you want and only an hours drive to Ullapool and the west coast. It was our fifth visit to Rosehaugh (we have stayed in the Boathouse too, which was equally as beautiful) I hope we make it back many more times. If you go and you like seafood try the Kishorn Seafood Bar out near Applecross, a small wooden shed with the best food and most fantastic view!
A.M. - Otter Lodge - May 2014
100% in every area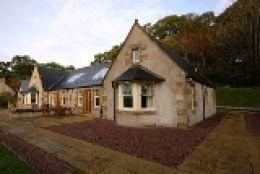 As always 100% in every area - Roebuck Cottage is our first choice - location, accommodation, value for money, standard of cleanliness - Tops all round! The peace and quiet, the wildlife on the doorstep, being able to bring our dog, the comfort Roebuck provides .... thank you for care and hard work (everyone always goes that extra mile) that goes into making this our perfect place to be!
M.C. - Roebuck Cottage - April 2014
Love the country location of the cottage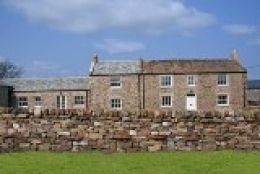 Love the country location of the cottage, particularly liked seeing all the new born lambs in the fields and hearing the curlews and lapwings. The weather was lovely and sunny as well so enjoyed the walks in the countryside. This cottage is ideal for visiting Barnard Castle which is a very nice town.
A.G. - West Cottage - April 2014
Superbly appointed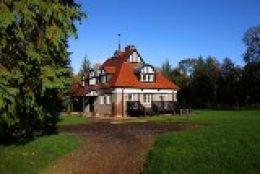 Superbly appointed and well maintained property in a great setting; ideal for accommodating our two families in comfort. Thank you for letting us use it once again!
J.B. - Red Kite House - January 2014
Crisp luxury linens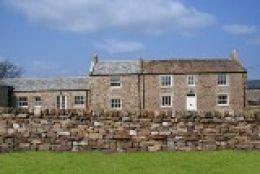 We loved the whole area! Teesdale, and the National Park Yorkshire Dales. WOW! Stunning walks, lovely towns, and superb pubs. The cottage was one of the nicest we've stayed in. Warm and cozy despite the wind that picked up outside, and we particularly appreciated the comfy beds with crisp luxury linens that smelled so fresh and lovely, and also the supply of logs and coal for the lounge fire. Thank you!
G.T. - East Cottage - January 2014