SMITHY guest reviews 2022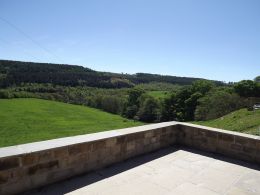 "The location is unbeatable for peace & quiet and outlook, but it is isolated. The road there is narrow and uphill. The Smithy has been furnished to a high standard. Instructions covering directions, access and local amenities were very comprehensive and easy to follow."
M. R, United Kingdom - September 2022
"Beautiful cottage in stunning surroundings. Well equipped and very clean. We loved our family holiday here with fantastic activities for our 9 year old to enjoy close by. Thank you!"
H. K, United Kingdom - August 2022
"Very comfortable cottage in great location. Everything we needed was there. No issues at all."
L. H, United Kingdom - June 2022