PRIMROSE COTTAGE guest reviews 2022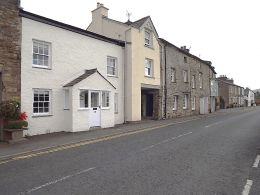 "We liked the location. And we were very satisfied with the service we got when we needed to solve some problems with the heating. We love to stay in Sedbergh and the cottage was a good place to live Hope to come back soon!"
E. S, Norway - 28/05/2022
"The cottage is well designed and in a good location for our needs."
S. H, United Kingdom - 10/05/2022
"The cottage has everything you need. Great location. Didn't have to use the parking permit as we were usually able to park on the road across from the cottage."
S. B, United Kingdom - 07/03/2022