MANOR HOUSE FARM COTTAGE guest reviews 2022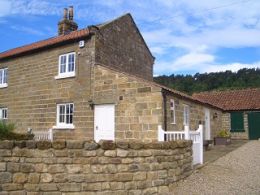 "We've stayed at this cottage twice, and both times, we've been hugely impressed by your customer service (many thanks for sorting out the bright light in the downstairs bedroom after our first visit, and for providing us with the missing towels so quickly this time). The location of this cottage is excellent, and it's very comfortable."
M. D, United Kingdom - July 2022
"Ideal location for relaxing and chilling out."
M. E, United Kingdom - May 2022