Absolutely fantastic location ...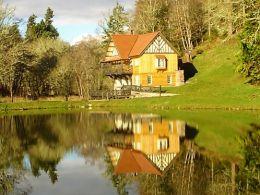 "Absolutely fantastic location. Saw oodles of wildlife but didn't get to see the pine martins or otters that others commented upon so will have to return! Thank you Julie."
P.M. - The Boathouse, Rosehaugh Estate, near Inverness, Scotland - May 2017
"Loved the personal service in booking. The location was amazing. Really well appointed house and comfortable. Loved the bird feeders. Love the book about the house and estate. Really enjoyed being able to sit outside on the verandah and just watch and listen!"
M.S. - The Boathouse, Rosehaugh Estate, near Inverness, Scotland - April 2017