NEWSLETTER - Feb/Mar 2015
Published in

Latest News

Published on

Tuesday, 24 February 2015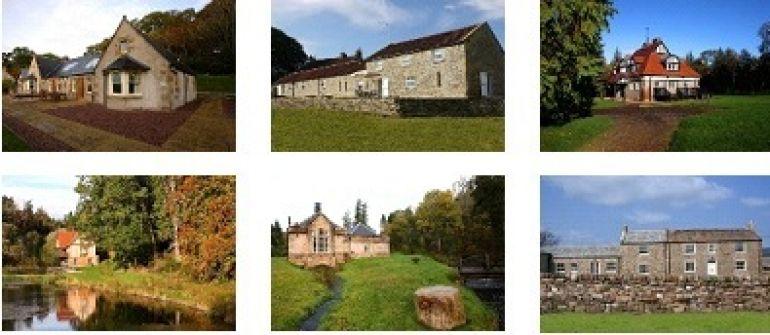 News from Scarborough, North Yorkshire
It's nearly March and the early mornings are definitely getting brighter so it doesn't feel like you're walking your dog in the middle of the night! Valentine's Day and the Half Term holidays have been and gone, Easter soon and then that first Bank Holiday in May, when the Tour de Yorkshire is coming our way - the route has now been announced and I'm sure all you keen cyclists out there already know that Stage One, on Friday 1st May, is from Bridlington to Scarborough, Stage Two on Saturday 2nd May is Selby to York, and Stage Three on Sunday 3rd May is Wakefield to Leeds. We already have a keen cycle fan booked into one of our lovely cottages, but still have two cottages available during that period. The Stage 1 peloton will be zooming right through Hackness, only metres from our Granary Cottage! Have a look and book soon ... Route maps: stage-1/map, stage-2/map, stage-3/map
News from Barnard Castle, nr Durham
BIG NEWS this Yves Saint Laurent exhibition is coming to the Bowes Musuem on 11 July - 25 October 2015 ... The grand gala opening on 9 July is (rumoured) to be attended by serious celebrities, such as Anna Wintour (editor American Vogue), Vivienne Westwood, Catherine Deneuve, Daniel Craig with his wife Rachel Weisz and probably a whole lot more ... and it just so happens we have our lovely cottages at Scargill, just outside Barnard Castle, and very convenient for the Bowes Museum. The Barnard Castle Chic Vintique Fair is held on the first Wednesday of each month (from June to November) in The Witham Hall in Barnard Castle. It's a collection of antiques and collectables including jewellery, objets d'art and various arty goodies – for the antique enthusiasts amongst you. There are lots of lovely antique shops to peruse along Bank Street too, as well as the essential tea rooms in and around town for your afternoon tea.
News from the Black Isle, nr Inverness
Colin's Blog – with a contribution from Mr Gof Thompson, who stayed at Bay Farm Cottages in January 2015:
Winter at Bay Farm
"You may have not thought about visiting the cottages at Rosehaugh in the winter. You can experience some spectacular scenery and see lots of wildlife. You can be warm and snug in the cottages and explore the Highlands by car. The roads in the Highlands are quickly cleared of snow and, apart from the recent gales, the North-East of Scotland has had some of the best weather in the UK this winter.
January has brought the north of Scotland two extremes. First, early in the month, we had high winds which brought down many established trees. Then snow enveloped the highlands and for a short time the coast. As always the roads were quickly cleared and well maintained, so travelling around was easy with a little extra care. It was possible to travel and explore the wonderful snow covered landscape, often in glorious sunshine. The mountains, lochs and rivers all impress at this time of year.
This has been a difficult time for the wildlife, but they are resilient and know how to cope. At Bay Farm there have been good sightings of Red Squirrels (we think the population may be growing – with the help of Colin's nuts), Red Kites, Buzzards, Reed Buntings, Yellowhammers, Redshank, Godwits and many others. Seals and Otters were seen locally. The wind and snow brought large numbers of deer, Roe and Red, low down close to roads and houses. Sightings were excellent."
Come and visit soon :)