NORTH COTTAGE guest reviews 2022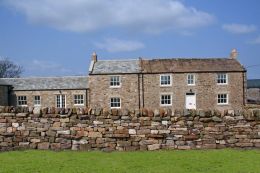 "Probably the best cottage we have stayed in. As a result, an excellent holiday. Not in the heart of the Dales, nevertheless well situated for visiting them while being close enough to Barnard Castle for shopping etc. Need I say more?"
C. B, United Kingdom - July 2022
"We love this cottage. The furniture and furnishings are all good quality and the kitchen is very well equipped. The rooms are spacious. The garden is a good size for the dogs. We love the area because it is quiet. This year we had the bonus of many lambs in the surrounding fields. It was a lovely, relaxing break. We hope to book two separate weeks next year."
A. C, United Kingdom - April 2022
"very comfortable and spacious cottage"
A. G, United Kingdom - March 2022